Potted roses available from the garden every day, including holidays, from 9 to 4.
Enjoy a picnic in the garden! Picnic tables available.
Roses bloom through fall and even winter in California, so the garden is enchanting any time of year. Potted roses are available year-round.
The Corralitos Market is a great place to stop for hot sandwiches and many of the best restaurants in the Monterey Bay area proudly state they serve their sausages and bacon. Gizdich Pies are regularly sold fresh there, as well! For a peaceful and interesting place to stay, try Sand Rock Farm Bed and Breakfast in Aptos. www.sandrockfarm.com. A few other great places to visit are the Gizdich Ranch for U-Pick Berries, sandwiches and fresh pie slices, Aladdin's Nursery on Freedom Blvd., and Sierra Azul, which is located near Gizdich Ranch and across from the Santa Cruz County Fairgrounds. Check out some of the wineries like Windy Oaks, just up the road, or Alfaro Winery, or grab a beer at the Corralitos Brewery!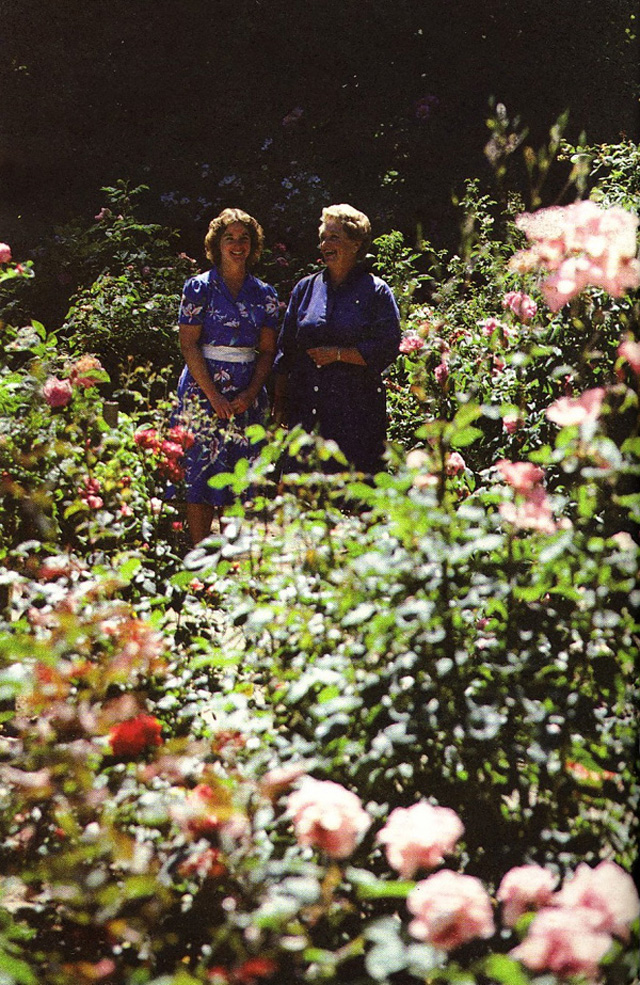 Kathy (Wiley) Minier, with her mother, Pat Wiley, in 1982

Pat Wiley, owner of Roses of Yesterday & Today from 1976-1996, and who was involved helping her mother, Dorothy Stemler, in prior years, passed on November 11, 2009. She will be sorely missed.